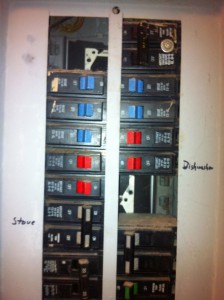 Wires wear down over time. For the safety of your home and the people living in it, you need to be certain faulty wiring gets addressed in a timely manner. In addition to keeping everything in good working condition, you also want to ensure that any children you have cannot injure themselves from outlets or loose wires. When it comes to wiring your home, the best advice is to leave it in the hands of professional electricians.
Take your time finding the perfect electrician to fix or install new wires. The best professional for the job will be someone who is fully licensed and insured. The expert should also have excellent references from real customers who can attest to his or her quality. Getting high-quality wiring is paramount, so you should never rush to hire an electrician.
You will be working closely with your electrician, so feel free to ask about anything related to your home's breaker box and wiring. For instance, a huge part of the process when you are getting completely new wires installed is deciding on the right type of wire. Your electrician should provide you with detailed information before getting into wiring your home. Pertinent information you should receive is a cable's voltage and power capacity.
Another good thing to speak with your electrician about is getting terminals. These blocks will help keep your new hires untangled and easier to manage. The next time you need to bring a professional out to your home, it will be much simpler for the expert to find and manage your building's wires.
Hiring a professional is the main precaution you need to take when it comes to your home's electrical systems. You may not know every little thing that needs to be done to protect yourself, so never put yourself in any danger. Wiring your home will be a lot easier with an expert there to help.