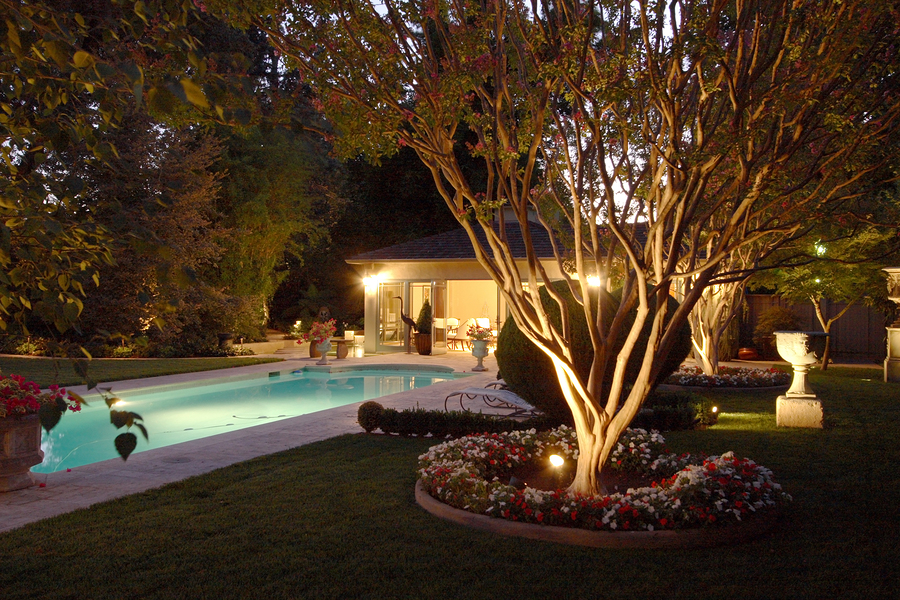 When you are creating your landscape lighting plan, you may find it difficult to find options that give you the illumination you want. Using string lights gives you just the right amount of glow in an aesthetically pleasing way.
Ambient Lighting
If you want a peaceful environment in your outdoor spaces, string lights are a smart choice. They are not as bright as security beams, but they provide more illumination than the typical driveway liners. Talk to your electrician about the number of strands you need to give your exteriors a romantic feel.
Patterns and Colors
When you think of twinkle lights, you may just picture white lights. There are many options that you can choose from, though. String lights come in a variety of colors. You can cast a soft glimmer in almost any hue. If you want to stick with white lights but still add whimsy to your landscape lighting plan, you can choose different shapes.
Easy Installation
One of the perks of string lights is that they are easy to put up. This can save you a lot of money on the initial installation. They're also easier to remove, which is helpful if you only want to use them seasonally.
Economical Options
For a slightly brighter glow than the average string lights, there are many LED options available. These smaller bulbs also use less energy, which can save you a lot of money on your utility bill. Solar lights are also a frugal choice since they use the sun as power. If you put your lights on a timer, you are likely to lower your electric bill without having to remember to turn them off when you go inside.
If you are looking for the perfect landscape lighting solution, consider how beautiful your yard would be under a strand of lights. String lights can help you create a magical atmosphere in any of your outdoor spaces.