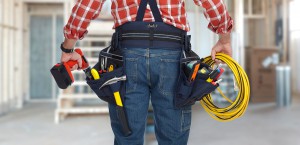 When your company is having electrical problems, you need to get them addressed right away. You do not want to risk having to shut down temporarily until your building is safe for customers to be in. You should never pursue these repairs yourself. Instead, you want to hire a commercial electrician who knows exactly what to do. Here are some tips for finding a great electrician in your area.
First, you want to make sure the electrician you are speaking with is both licensed and insured. They are not the same thing, so you want to ask about both. A license proves that an electrician is qualified to work on wiring while insurance protects your business in the event an electrician gets hurt while on the job. In the event an electrician does not have both of these, then you need to hire someone else.
Before hiring an electrician, you want to ask as many questions as you possibly can. You want to be upfront so that the professional knows exactly what to expect. Additionally, you want to pay attention to how the commercial electrician answers your questions. You should receive full, honest responses. If the professional seems to be sidestepping a lot of your inquiries, then you need to look elsewhere.
Finally, if you are happy with everything you have seen from the electrician so far, then you need to ask about receiving references. A confident electrician will have no problem putting you in touch with previous customers. This gives you an opportunity to speak with real people about the quality of the electric company. It can be just the thing to convince you to hire the electrician.
Hiring a great commercial electrician can take some time, but when it comes to the safety of your business, it is worth it. Take your time so that you are 100 percent happy with the company you end up hiring.