3 Reasons To Hire a Licensed Electrician for Commercial Pre-Wiring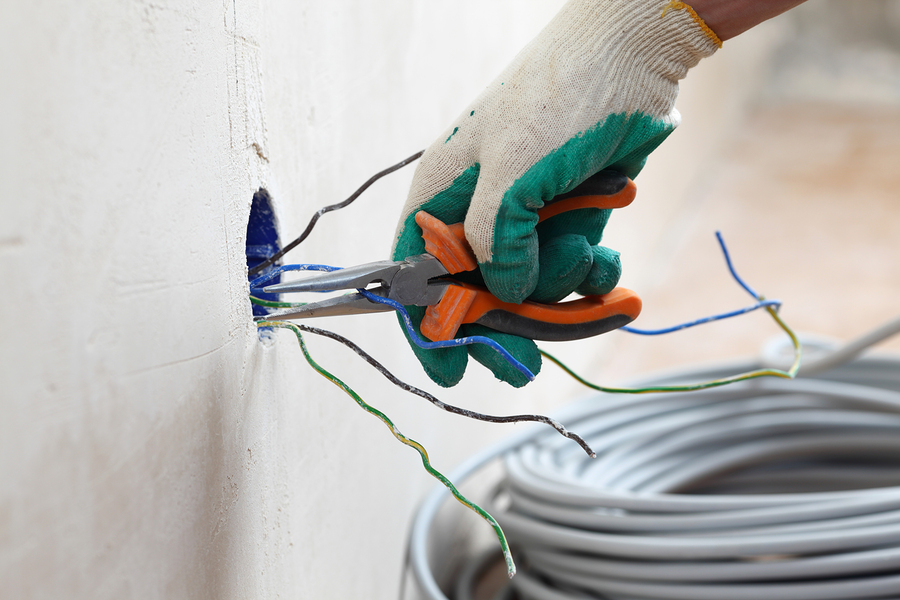 When you're getting ready to debut your new or renovated business space, pre-wiring is the way to go. Licensed electricians or contractors provide this critical service, establishing all the low-voltage wiring locations that support your audio and video, data, phone, and surveillance systems. Pre-wiring is much more cost-effective and efficient than adding commercial wiring after your space is up and running. Here are three reasons to hire a licensed electrician for the job.
1. Experience & Knowledge

Whether you own your business space or rent it, it's always a good idea to enlist the services of a licensed electrician and benefit from their experience and knowledge. The chances are high that your chosen electrician has worked on projects similar to yours and can bring the know-how, speed and recommendations that save you money and time in the long run.

Whether you have standard office needs or specialized industry requests, licensed electricians get the job done. Professional pre-wiring services include the following examples:
110-volt outlet placement
220-volt wiring
Lighting: internal, landscape and outdoor
Security cameras and systems
Signage
2. Ongoing Support

When you hire the right professional electrician for you and your job, you establish a working relationship that you can count on whenever you need electrical support or recommendations. Whether you need additional commercial wiring or repair services, you have your ready-to-go resource.

3. Safety

Your employees' and customers' safety is of the highest importance when they're working in or visiting your business space. Licensed electricians are skilled in adhering to building codes and requirements. Knowing that your commercial wiring meets code gives you and your community invaluable peace of mind.

Consider these three compelling reasons when kicking off your commercial construction or renovation project. Then look for a licensed electrician or contractor that can handle your business needs and your future service requests.